About Us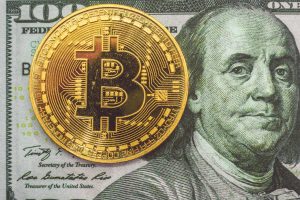 Crazy Crypto Club is an independent web media that covers news on blockchain technologies, decentralized finance (DeFi), and crypto-currency (Bitcoin, Ethereum, XRP…).
Crazy Crypto Club offers news, reports, analyses, interviews, guides and strives to be as objective, impartial and accurate as possible. This blog offers the possibility for readers to express themselves freely.
A technological but also financial evolution
After Bitcoin, many other cryptocurrencies were born. And today there are more than 1000 different digital currencies, some are even cloning Bitcoin, and others working with a well а protocol.
You'll have to bet on the right horse, but blockchaining and cryptography really allow the creation of digital assets that have real value and cannot be duplicated. Some crypto-currencies have additional services, with data encryption for total anonymity, or the ability to undermine blocks much faster and thus perform almost instantaneous transactions.
Today, the internet world is going crazy and there is an absolutely incredible excitement about cryptocurrencies. There are more than 6,000 marketplaces for trading virtual currency, and the global capitalization of all cryptocurrency systems exceeds $165 billion. So it's a huge market that should potentially evolve considerably from year to year.
Comparison of the best cryptocurrencies in 2021
Cryptocurrencies are driving the markets crazy and are trading more and more. However, it remains a concept that is still very vague for the vast majority of consumers. Yet this parallel economy appears to be a safe bet and is particularly promising. Of course, there are many digital currencies that have already emerged, some with more success than others.
On this blog, I offer you an overview and a comparison of the most popular and most serious crypto-currencies. I explain to you everything you need to know about virtual currency and its potential future. I also explain to you how to buy crypto-currencies very easily.
WARNING: Every trading operation has a risk. We cannot offer any guarantee of profit. All content on our website is for information purposes only and does not constitute a recommendation to buy or sell. This applies to assets as well as products, services, and other investments. The opinions provided on this page do not constitute investment advice and independent financial advice should be sought where possible.